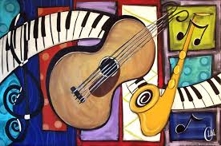 Music therapy is the skillful use of music and musical elements by an accredited music therapist to promote, maintain, and restore mental, physical, emotional, and spiritual health. Music has nonverbal, creative, structural, and emotional qualities.These are used in the therapeutic relationship to facilitate contact, interaction, self-awareness, learning, self-expression, communication, and personal development.
- Canadian Association for Music Therapy / Association de Musicothérapie du Canada Annual General Meeting, Vancouver, British Columbia, May 6, 1994
Maryanne is an accredited music therapist in private practice living in southeastern Manitoba. She is a member of Canadian Association for Music Therapy and the Music Therapy Association of Manitoba. Her work experience has included: individuals living with developmental delays; intellectual delays; individuals living with dementia, Alzheimer's Disease, Parkinson's Disease, traumatic brain injury, chronic pain, visual and auditory impairment (adults and geriatric); palliative care. For Maryanne's complete bio visit: www.prairieskymusic.com/bio.htm
Maryanne has provided music therapy services in schools, day programs, and long-term care facilities. She provides individual and group sessions dependant upon the clients' needs.
For answers to specific questions regarding music therapy services or workshop presentations please contact: mnrumancik@mts.net