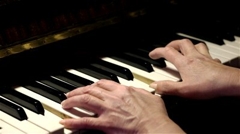 Maryanne Rumancik provides individual music lessons for piano, theory and composition. Lessons take place in her studio in Lorette, MB which she has operated since 1989, and are held from early September to mid-June.

Maryanne teaches a variety of ages and musical styles in an encouraging learning environment. Piano lessons include theory, aural skills, technique and sight reading on a regular basis. She prepares students for Royal Conservatory of Music Exams as well as Conservatory Canada exams for those that are interested. Students are also encouraged to develop basic keyboard skills in accompanying a melody with chords. There are four recitals per year to celebrate student accomplishments in which students are invited to participate.

Maryanne holds an ARCT (piano pedagogy), a BA majoring in composition, and a Bachelor of Music Therapy degree. Additional private studies have included orchestration, composition, guitar and African drumming. She has taught beginner to advanced level of piano. She has also prepared students for auditions and festivals.

For information on music lessons please contact Maryanne at prairiesky@mts.net.